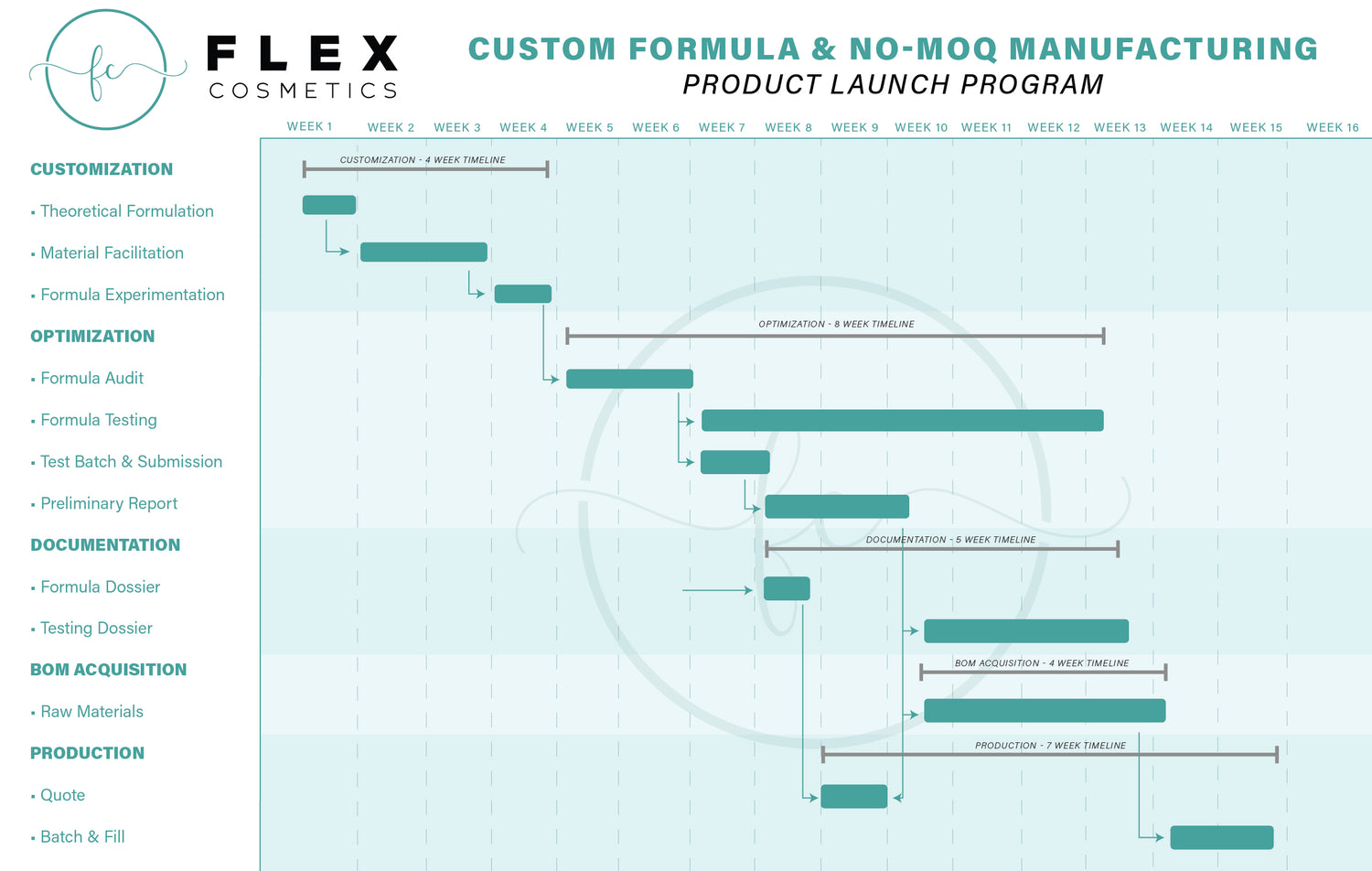 Flexible and fast-moving, just like our market.
Seriously, no minimums.
Our inventory, equipment, team, and general purpose allows us to apply no-MOQ, and we know it'll help.
All combined with a 100% money-back guarantee.
Frequently Asked Questions
Is this program affordable? We have flexible pricing options geared towards small brands and entrepreneurs.
Is the formula really custom? We provide a Concept Brief that allows you to control every aspect of the product you have in mind, we bring it all together.
How can I use this program? We serve as your launchpad from concept to on the shelf, and everywhere in between.
What is the rest of the timeline? The full scope of our Product Launch Program usually takes about 16 weeks.
Will I retain ownership of the formula? Always.
Is testing included? Yes! We include Stability, Component Compatiblity, and Antimicrobial Effectiveness Testing.
What steps should I take? Check out our resources.
Are there other options other than the program? Yes, reach out and ask about our private and white label options.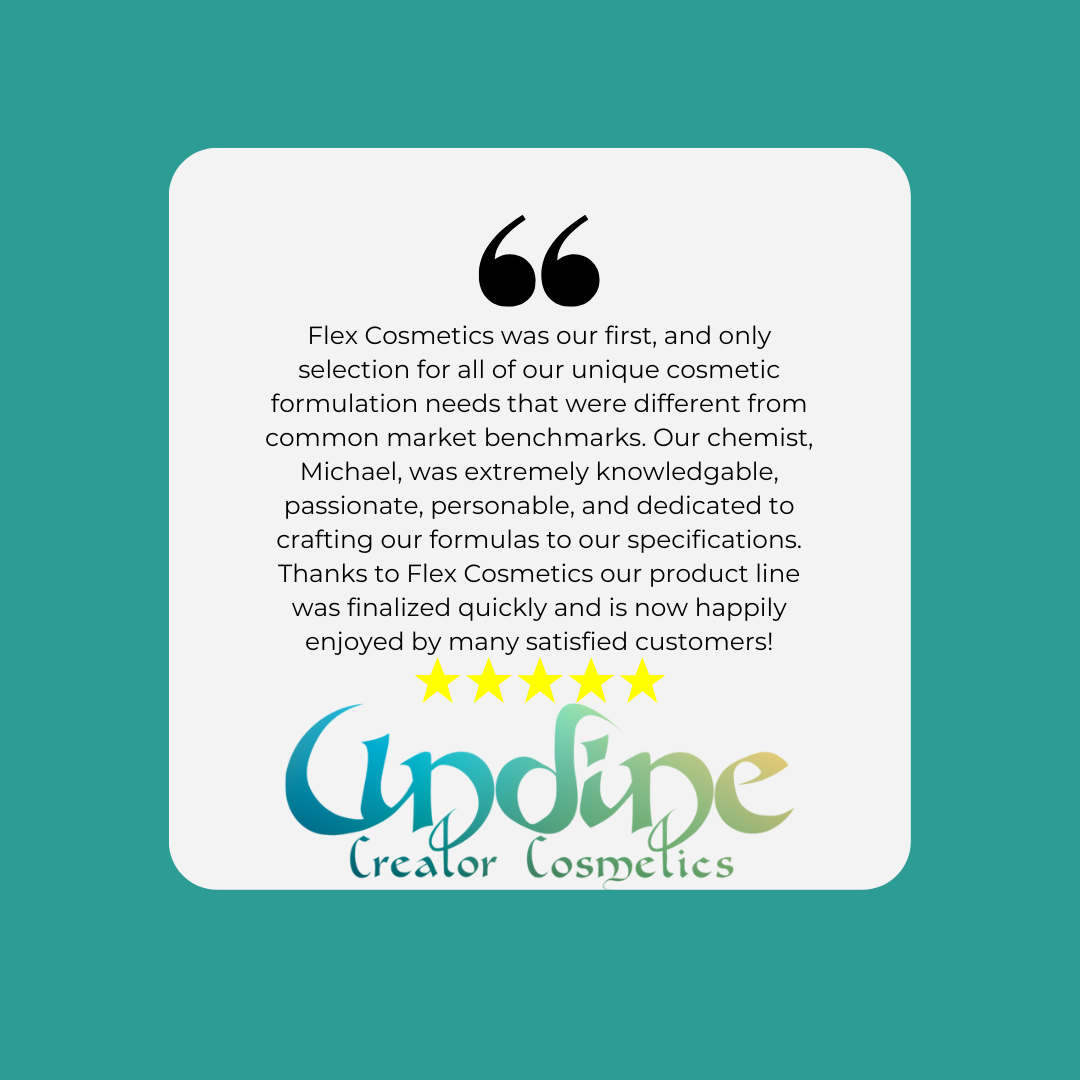 Our Product Launch Program is how Personal Care brands test the market.
Let's start creating your Product Launch Roadmap. Click below to fill out our Product Launch Assessment and get a Concept Brief to your email.
GET STARTED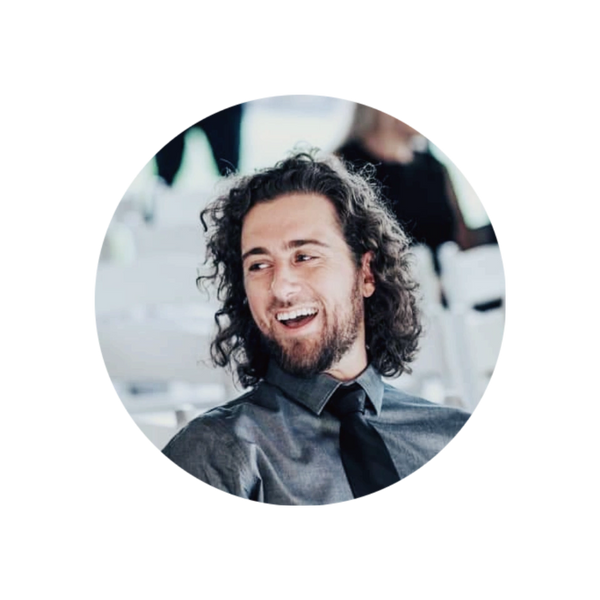 Manufacturers in the Personal Care industry will place heavy financial requirements on small brands who cannot afford it.
Why should you be required to make a burdening investment in a product you do not have feedback on in a fast-moving industry? 
This is why we've built Flex Cosmetics and its Product Launch Program - to give small brands and entrepreneurs the opportunity to test the market with their custom formulas.
After contributing to hundreds of product launches, we have learned how to help established brands and entrepreneurs create their own products and get them to the market quickly.
Michael Lorence - Owner & Operator