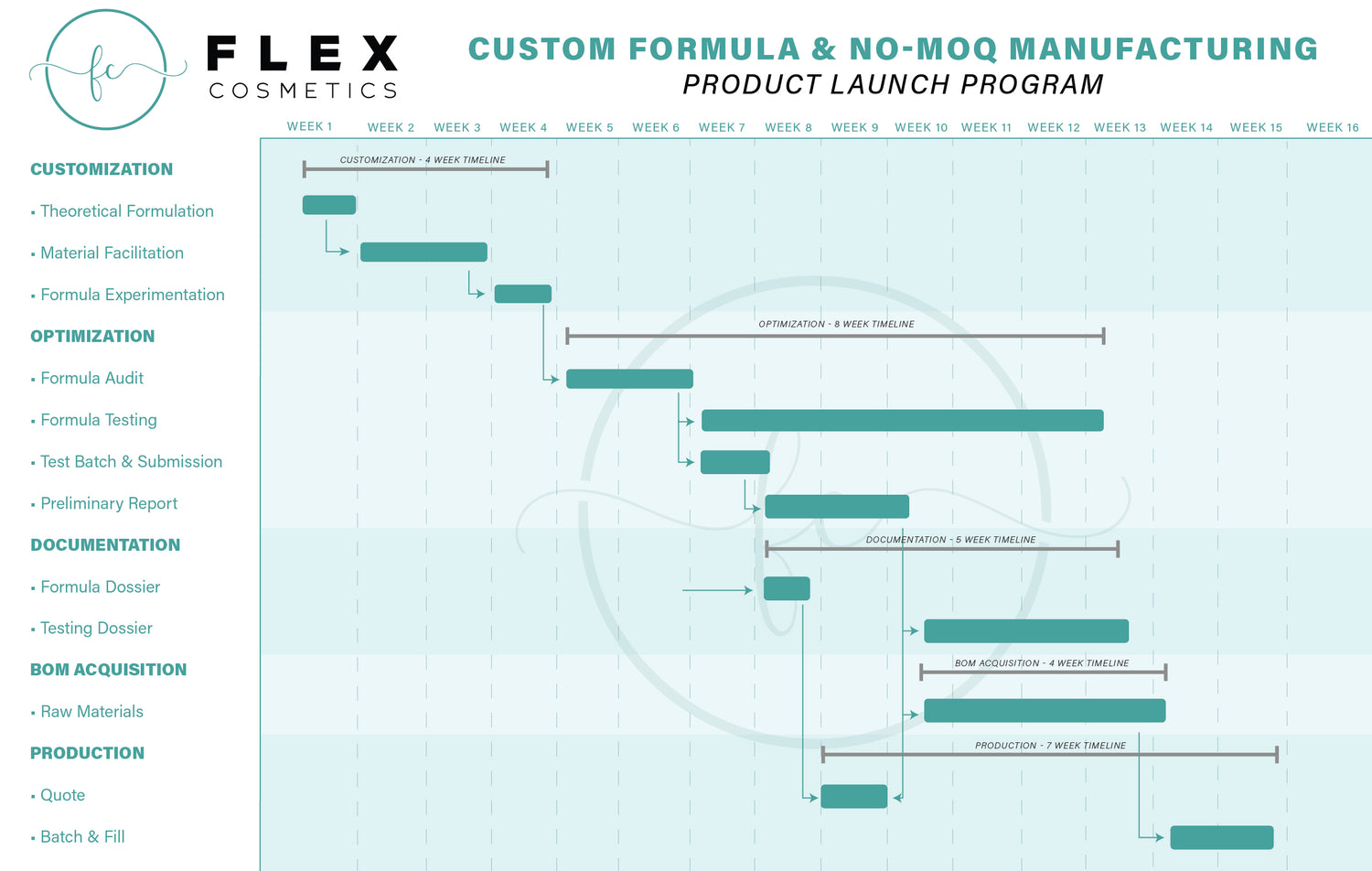 Launch Program
Seriously, no minimums - click below to unlock our No-MOQ service by starting from scratch or transferring an existing formula.
Unlock No-MOQ.
Launch Accelerator
Accelerate your product to market timeline - build your selection with us and monetize your brand quicker.

Use the button below to opt-in and get a $1.00 Sample Kit along with our Private Label Catalogue.
Get 90% off.
Launch Resources
Free education - here's access to effective resources for launching Personal Care products.

Get started below:
Product Launch Guide

This guide describes how to create your own roadmap to product launch for your Personal Care brand. It's a manufacturer's perspective.

Download

Articles

Explore our Industry, Educational, and Company News Blogs for informative information around launching Personal Care products.

Browse

Product Launch Plan

Schedule a call with our team here and let's put together a roadmap for your upcoming product launch.

Set appointment
Launch Collective
Our purpose is simple - deliver value to our community, customers, and partners. Whether you're a student or professional or in the industry, leave a comment below and describe your goals in the Personal Care Industry.
Lets connect: